As an infrequent blogger with infrequent viewers, I am well aware that none of my family members read this blog. This is fantastic because I can divulge what I got for them today.
I have quite the large family. Parents, step-parents, parents of boyfriend who are essentially my parents, brothers, a sister, step-siblings, siblings of boyfriend, etc. And with such a large group of people, it can be hard to pinpoint individualized gifts, but I think I did a good job this year.
Fun fact: I basically started my Christmas shopping yesterday.
I bought two presents in person (Calvin Klein scented candles for my mom and stepmom, and a proper winter-business coat for my boyfriend, which kind of needs to be bought in person, right?). Everything else was bought online - no crowds, no indecision, Google right at my fingertips. So wonderful.
Warning: the following may be Amazon- and book-intensive.
The Kindle for mom: easy-to-use, no bells and whistles, and the perfect size for someone who hates the dust that accumulates from a beloved book collection (no hard feelings, mom).
Steve Jobs for my Apple-obsessed brother and dad - they live in different countries, but they have phone conversations (via iPhones) every Sunday, so why not start an unofficial book club?
Lauren Conrad Style for my 20 year-old sister, who "doesn't read anything but Twilight."
Her words, not mine.
The Hunger Games for my teenage stepsister. I loved this book and I can't wait for the movie.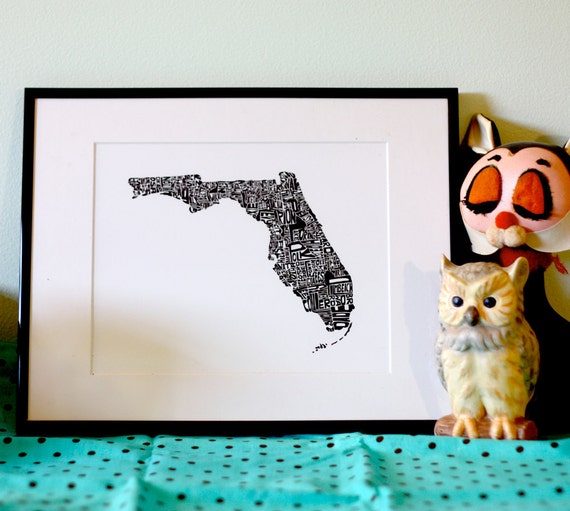 This Florida print for my dad and stepmom, who - you guessed it - live in Florida.
I also
made a photobook
for my boyfriend's parents with photos from their last trip to Europe. Photobooks are such a nice (and easy) way for people to print and display their photos. We were super happy with our photobook of Iceland, and I will definitely be making photobooks of our future adventures.
Still to buy:
Crown Royal: the perfect gift for my university-age brother. He can crack this open with dad when we visit Florida in a few weeks.
I still need to find something for my 12-year old stepbrother (as a Floridian resident, he is far from the Crown Royal-friendly age), but I will Google THAT some other time ;)